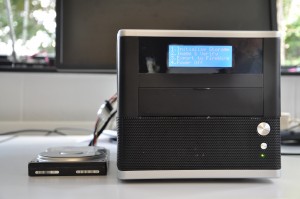 Things are settling down and I am going to try and breathe some life into this blog again.  I've been doing an internship as of late where I have been concentrating on the business development aspect of Digital Forensics.  Things such as private investigation licenses, looking at the DFIR market in general, litigation support as a whole, with a little bit of tech research sprinkled in.  With the summer break, I haven't been doing very much on my own.  This is a big problem I intend to resolve.  Watching David Cowen's Forensic Lunch has gotten me back into the swing of things, and I am going to kick it off with building and testing a FIREBrick.  The FIREBrick is an a disk imager and duplicator.  I'm thinking along the lines of Tableau's TD product line.  Lets hope so!  The  things that excite me are:
Everything is open source software and easily sourced hardware.
Low cost compared to market brand forensic duplicators.
Easy upgrade paths via expansion cards.
The parts are on the way.  I did vary my order from their spec to include a FireWire 800 PCI-E card instead of FW400.  Excluding the case and psu, the total cost is about $179.  I already have a PSU, and I wanted to wait on a case to see where this leads me.  The LCD2USB unit is coming from Hong Kong, so it will be about 2 weeks to go through customs to get here.  So I will update this in a few weeks.  In the meantine, go over and check out the Hacking Exposed Computer Forensics Blog by David Cowen and crew.  Lot's of awesome forensics knowledge there and I have only scratched the surface.
Until next time,
Jason
Just a quick update, the LCD panel is unavailable due to the China supplier moving.  So now I am looking at the newly released network version of the FireBrick
Share it now!